Maximise individual fulfillment and performance with Coaching
We're all different and have different needs, strengths and weaknesses. We're human!
We work with a wide range of individuals, from high-powered Execs in big organisations, to professional dancers in career transition to a post-performance life, through to individuals who want help designing a more fulfilling life.
We can support you in your development through one to one coaching, virtually or in person, to establish your goals, then achieve them in a way that works for you – in both the personal and professional context.
Flexible, bespoke, at a time, place and pace that works for you.
What is coaching?
It's a confidential, two-way conversation where the coach supports you in exploring what you want to achieve, and how to get there, overcoming any obstacles on the way.
Completely non-judgemental, the coach is on your side and will ask lots of exploratory questions to help you think through the options available to you.  Future-focused, it encourages you to create action towards the life you want.  It brings clarity and movement where you might be stuck.
Who do we work with?
We particularly welcome working with the following types of people (and of course anyone is welcome!):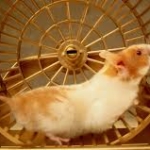 Big change needed:  You want to make a big change in your life or career. You might be on the proverbial 'hamster wheel', put yourself at the bottom of the pile and perhaps struggle with work-life balance. You may experience a nagging, draining dissatisfaction with how things are. You don't know if you have the energy to keep doing what you're doing for much longer.
You need clarity about what you really want and how to get it, and support in making those changes to honour YOUR needs. You want to dare to dream about a new way, and to believe in yourself again.
Recently promoted:  You've recently been promoted to a more senior management or leadership position. You might be grappling with the new requirements and where to focus your time and energy.  You're being asked to 'step up' and be more strategic, but you might not be sure what that really means in practice.  You may have imposter syndrome in your new role, doubting yourself and your abilities and fear being 'found out'.  You're perhaps managing former peers, and may struggle with that transition and the relationships.  You know you have to 'let go' of some of your old responsibilities and delegate/empower more, but that might feel really challenging.
You need to establish your own leadership style, learn what to let go of, and might need to manage the change in relationships with your former peers. You want to step fully into your new role, managing relationships and delegation skillfully. You want to believe in yourself.
Changing behaviour patterns:  You're broadly successful at work – and have noticed you have certain 'triggers' or patterns of behaviours that don't serve you well.  They're engrained and feel outside of your control, and they're impacting your ability to have effective relationships with some people. You know it's not helping and might experience irritation with yourself when you keep doing the same thing or behaving the same way.
You want help to understand these triggers and behaviours, and ultimately to change the patterns to create more powerfully effective relationships with others.
Our packages:
We offer great value packages to support you to get the clarity you want, and make the changes you decide on.
We always offer a FREE, no strings 20-30 minute 'Chemistry call' too, so you can see if the coach is a good fit for you.
VIP package:
This package is specifically designed for those who know they want to make a big change, and need help deciding on the What, Why and How, as well as encouragement and support along the way to make and review the changes and their impact.
What's included?  Our VIP package offers 12 virtual coaching sessions over up to a year (12.5 hours:  1 x 90 minute Discovery session + 11 x 60 minute sessions), with unlimited email support and voicemail messages in between.  Where relevant, we will send you useful tools, models or exercises as a follow up to our coaching sessions to give you some extra support.  If you're happy to use Zoom, all calls can be recorded and shared with you afterwards too. And you get our 100% commitment to you as an individual and to you achieving your goals.
Our corporate rate for this incredible package is just £4999 + VAT.   We do offer special rates for small businesses and charities – do get in touch to ask.
If you're wanting a shorter or more compressed programme, we have a variety of other different packages designed to help you make the changes you want in an affordable way.
Click here to request more information on coaching or any of our packages. We'd love to set up a short call to understand exactly what you want so we can make sure this will work for you.